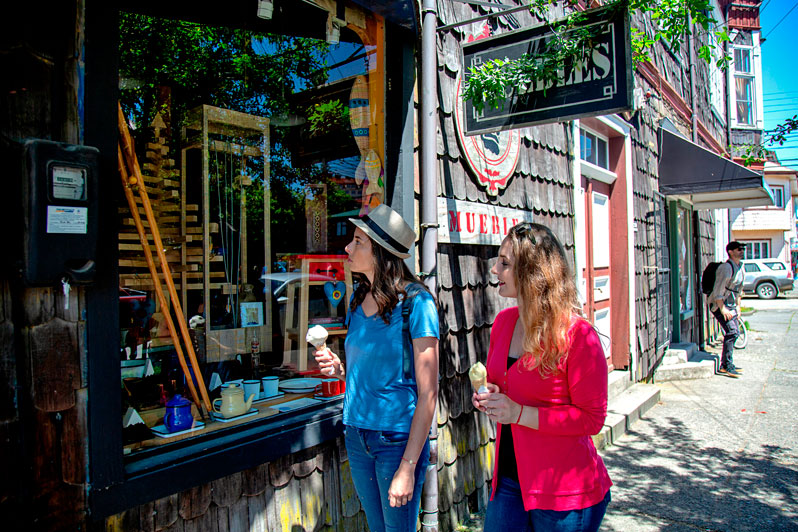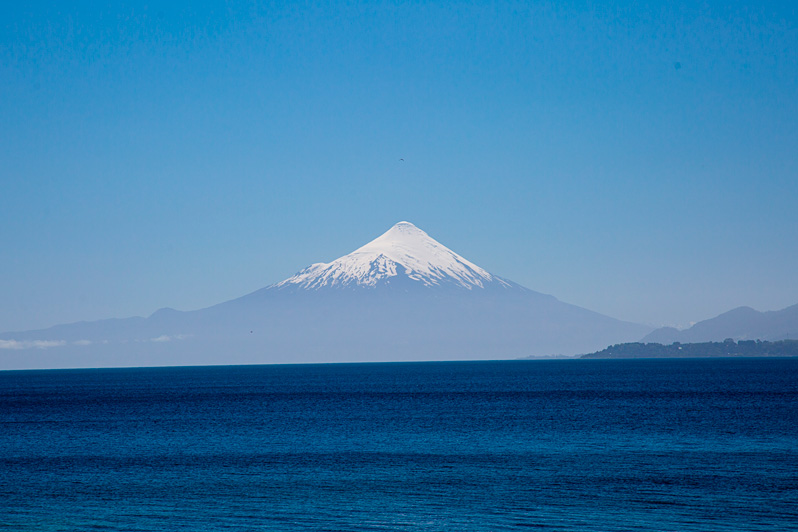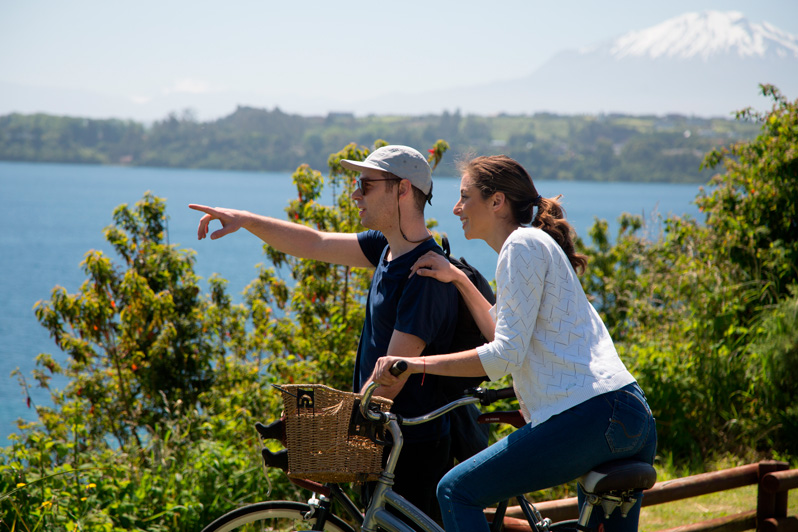 Lake Llanquihue
Covering an area of 877 square kilometers, Lake Llanquihue is the second largest in the country. Its shores are lush with evergreen vegetation, home to some of Chile's native trees, bushes and its famed ferns worth visiting and admiring, besides the calm waters especially apt for practicing water sports. When visiting Lake Llanquihue, take your time to admire the architecture left by the German colonists in such lakeside towns as Puerto Varas, Puerto Octay and Frutillar, as well as the beaches and carefully farmed fields behind.
---
The Petrohué Rapids
Only 56 Kms. from Puerto Varas, these rapids drain the water from Lake Todos los Santos down the River Petrohué, tumbling among huge rocks of volcanic origin and forming natural pools on its way down. The rapids are bordered by exuberant and unique vegetation that blends well with the emerald-colored waters.
---
Ensenada
Located 46 Kms. from Puerto Varas, this is where Argentinian visitors used to disembark in Chile before the construction of the lakeside road. Nowadays it is a tourist hub on the shores of Lake Llanquihue, with its 2.5 Kms. of sandy beach, restaurants and a camping site.
---